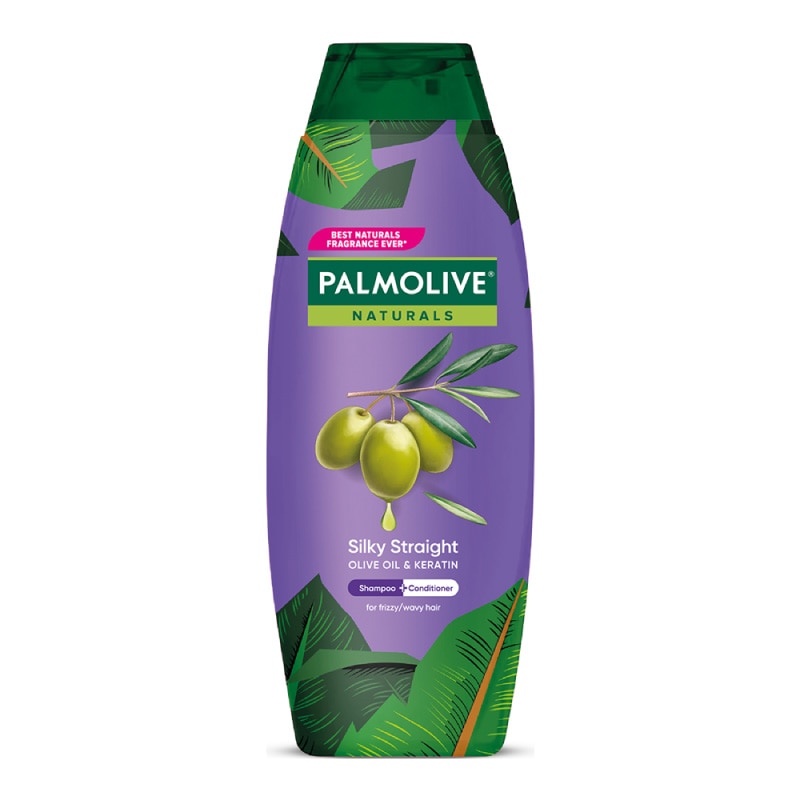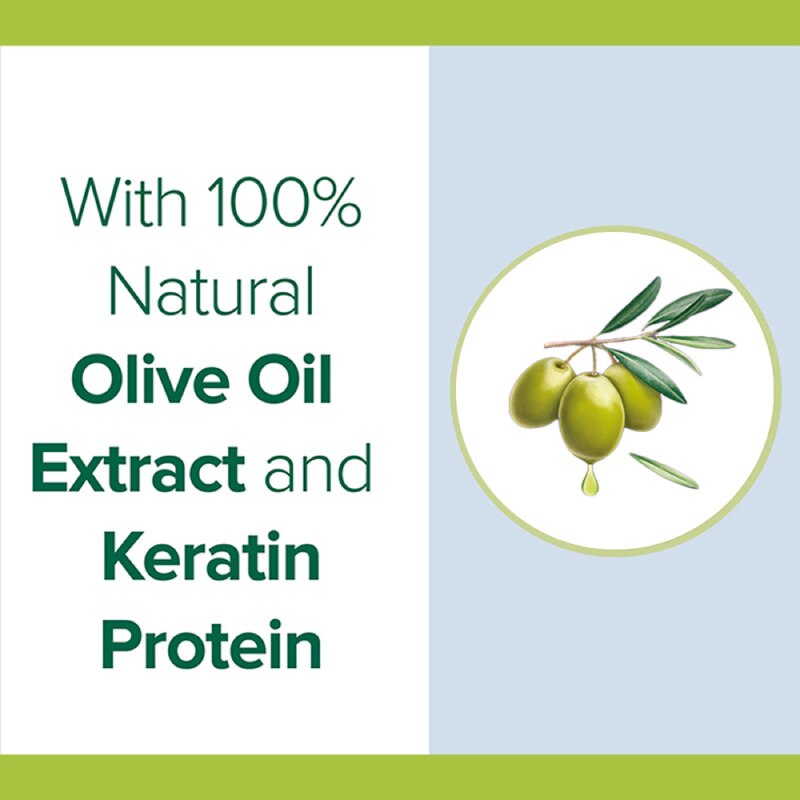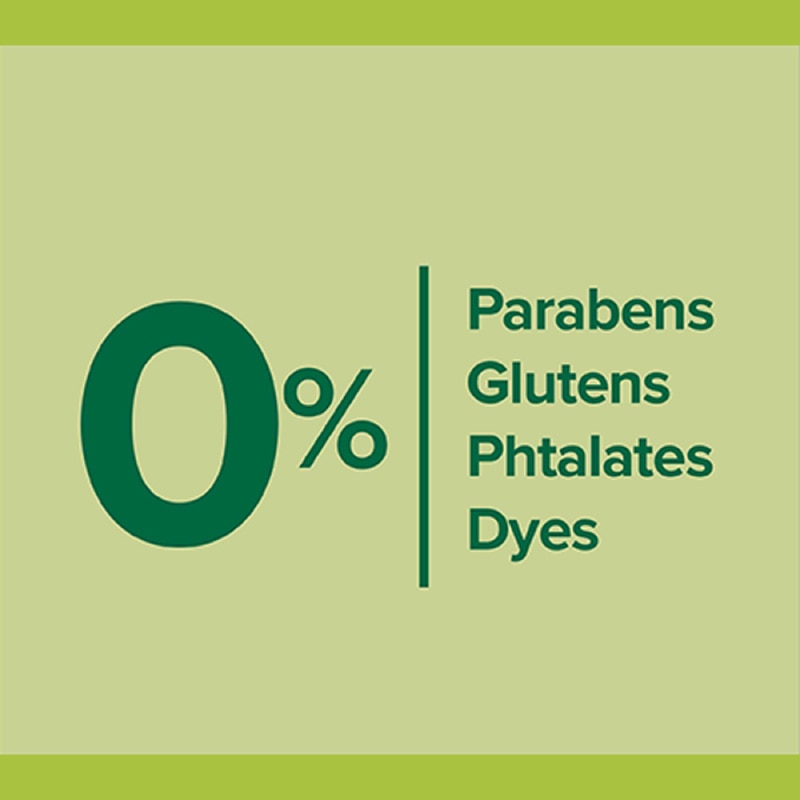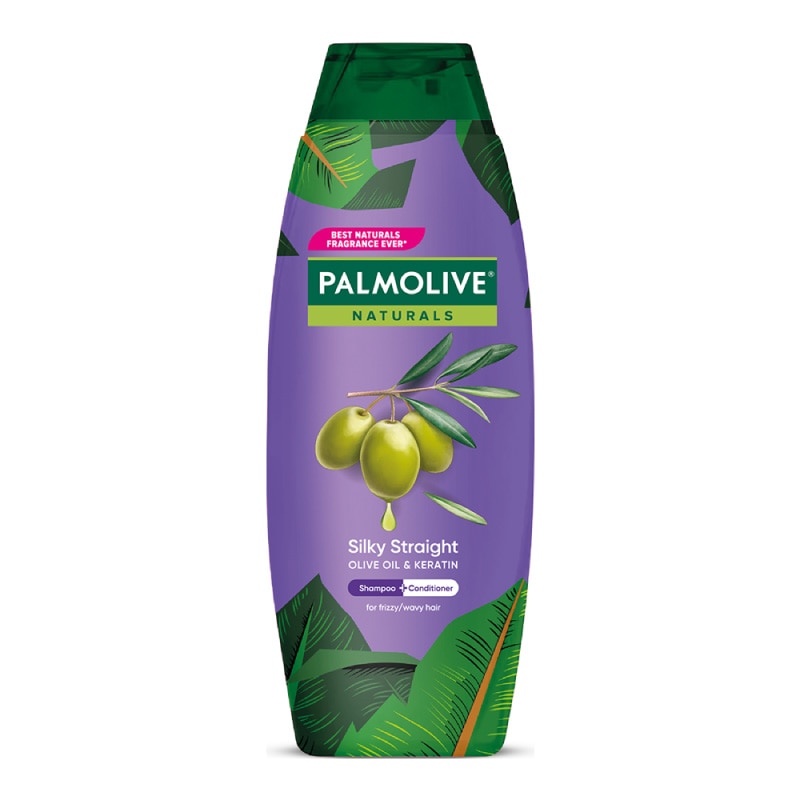 Palmolive® Naturals Silky Straight Shampoo
With 100% Natural Olive Oil Extract and Keratin Protein for hair that falls naturally straight!
Benefits:
Nourishes and protects hair from stickiness, frizz, and fly-aways, for all day naturally straight hair*
- Infused with Keratin protein and 100% Olive Oil extract
- Helps repair damaged hair which may be caused by chemical treatments
- Long-lasting irresistable fragrance
*vs. Non-conditioning shampoo; when used with Palmolive Naturals Conditioner
Also available in: 15ml sachets, and in 600ml, 400ml, 180ml, and 90ml bottles

Usage Instructions
Massage shampoo on wet hair to create a rich lather and rinse. Repeat if needed. Nourish hair so hair is straighter* with Palmolive Naturals Silky Straight Cream Conditioner.
*vs. Non-conditioning shampoo; when used with Palmolive Naturals Conditioner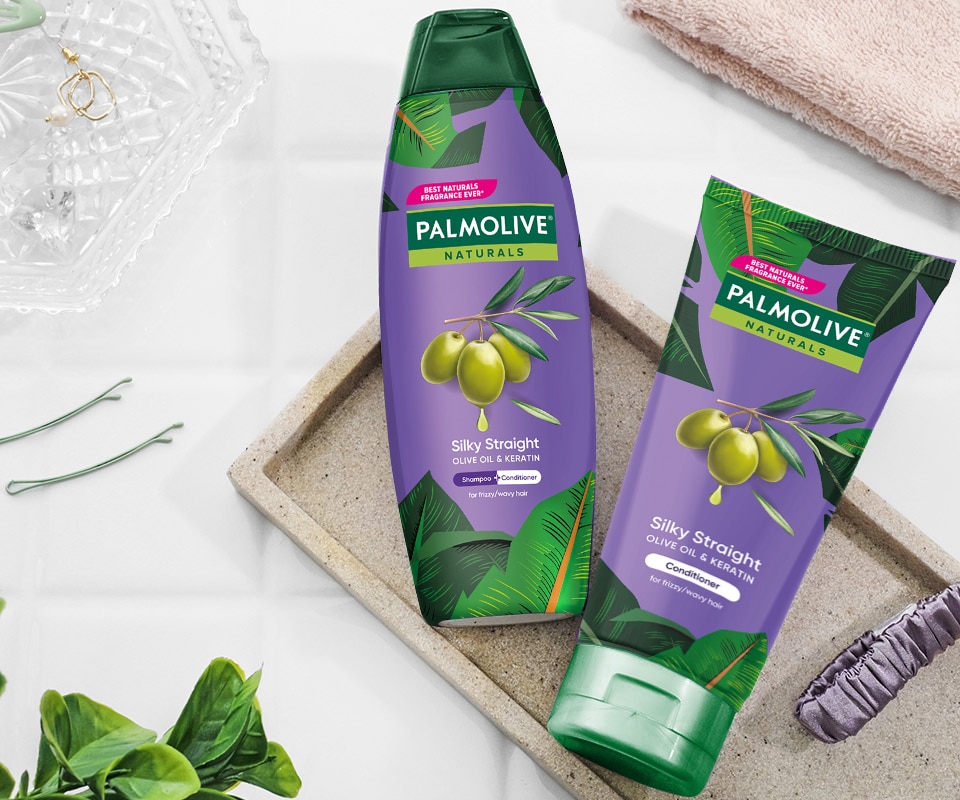 Ingredients
Water, Ammonium Lauryl Sulfate, Ammonium Laureth Sulfate, Dimethiconol, Cocamide MEA, Glycol Distearate, Perfume, Sodium Chloride, Cocamidopropyl Betaine, Guar Hydroxypropyltrimonium Chloride, Sodium Phosphate, Glycerin, Sorbitol, Citric Acid, Tetrasodium EDTA, PEG-55 Stearate, Laureth-4, Sodium Benzoate, Laureth-23, Sodium Salicylate, Cocos Nucifera Oil, Hydrolyzed Soy Protein, Hydrolyzed Keratin