SPIN THE WHEEL FOR A CHANCE TO WIN!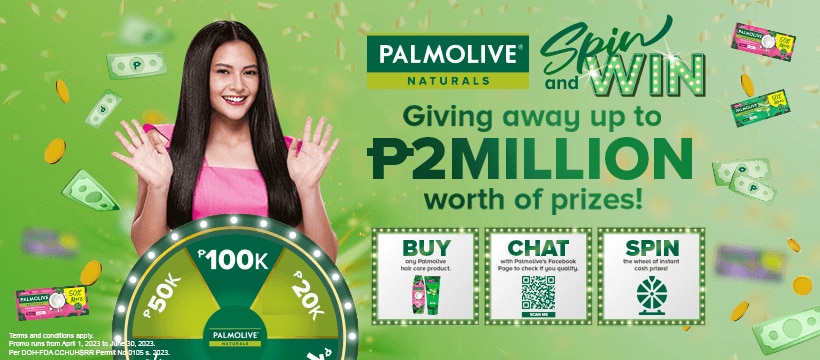 Do you want to win INSTANT P20K? P50K? Or even P100K?
Natural! Get ready for the Palmolive Spin & Win Promo 2023. Entering is easy, just buy participating Palmolive Hair Care products from any retailer nationwide, or online from Shopee/Lazada. Chat with Palmolive Facebook Messenger, send receipt or Product Code Combination, and earn spins. You could win daily prizes up to P100,000 via GCash with a qualifying purchase or up to P500 with product codes. Over 23,000 winners and multiple chances to win up to 20 times. Join now for a chance to win over P2 Million worth of prizes!
Join the SPIN AND WIN promo in just 3 easy steps!
Make it a summer to remember with Palmolive, promo period is from April 1 to June 30, 2023. For a chance to win from the P2 Million worth of prizes check out the mechanics here: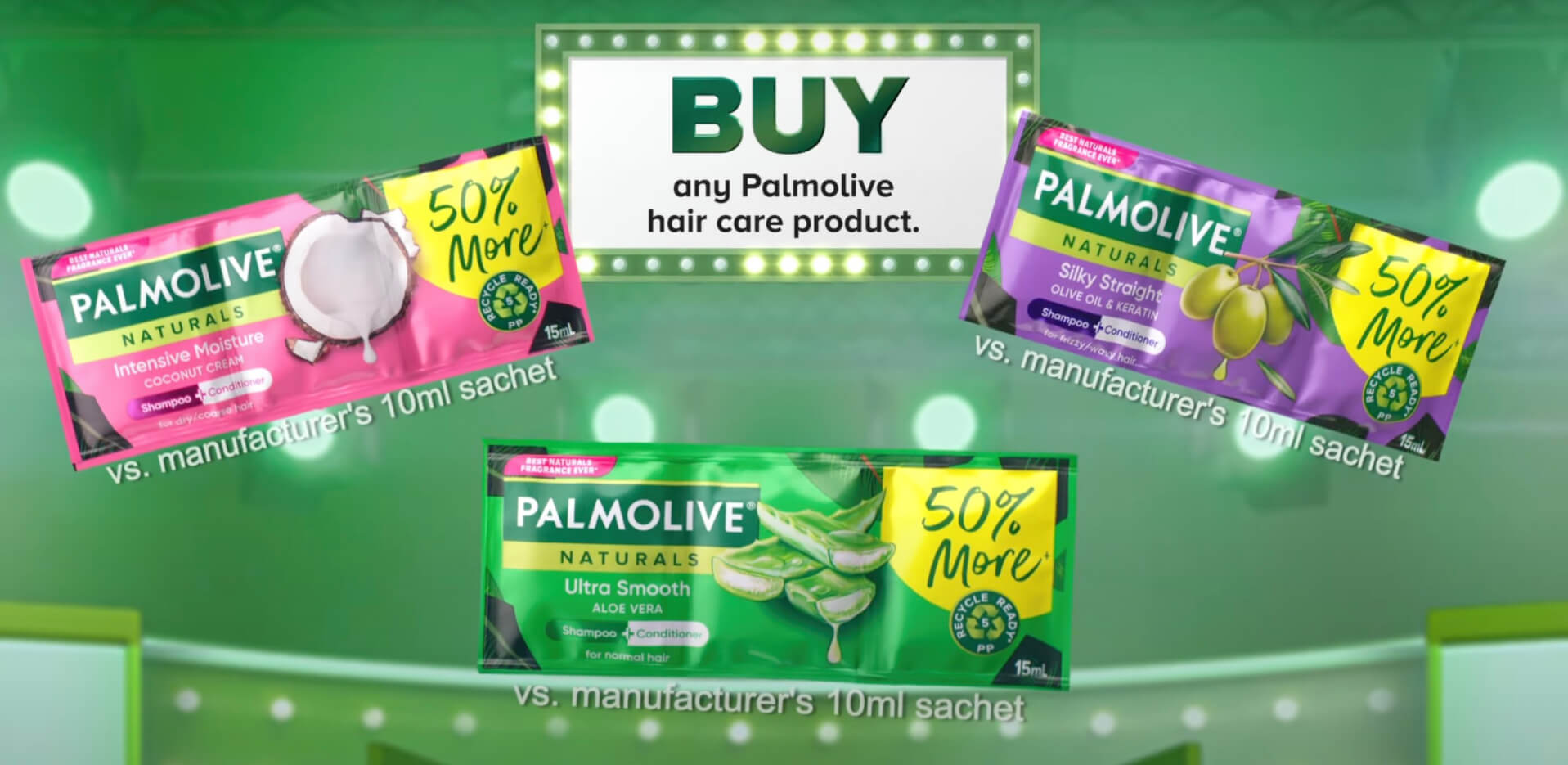 STEP 1: BUY PALMOLIVE PRODUCTS
Buy from Supermarkets, Drugstores, Sari-Sari Stores and any retailer nationwide! You can join the promo with or without an Official Receipt as long as you bought participating Palmolive products.
All Palmolive Hair Care products are included in the Spin & Win promo. You can also buy online from the following online stores Shopee and Lazada
STEP 2: CHAT US THROUGH FACEBOOK MESSENGER
CHAT with the Palmolive Philippines Facebook Messenger and send your official receipt or the Product Code Combination to earn spins.
No official receipt? it's okay! You can still join! Click the "Without Official Receipt" option after messaging the Palmolive Facebook Messenger to join.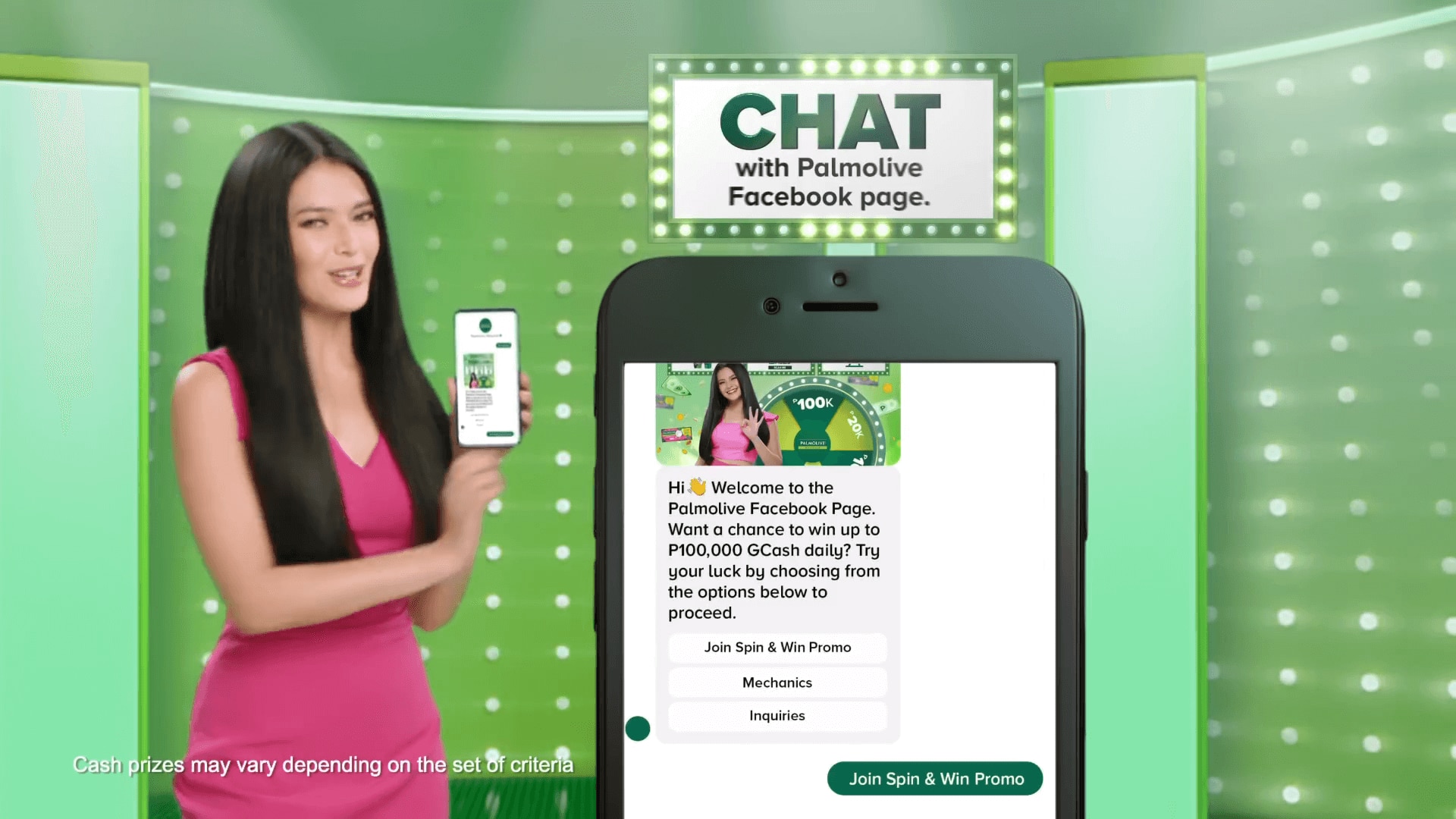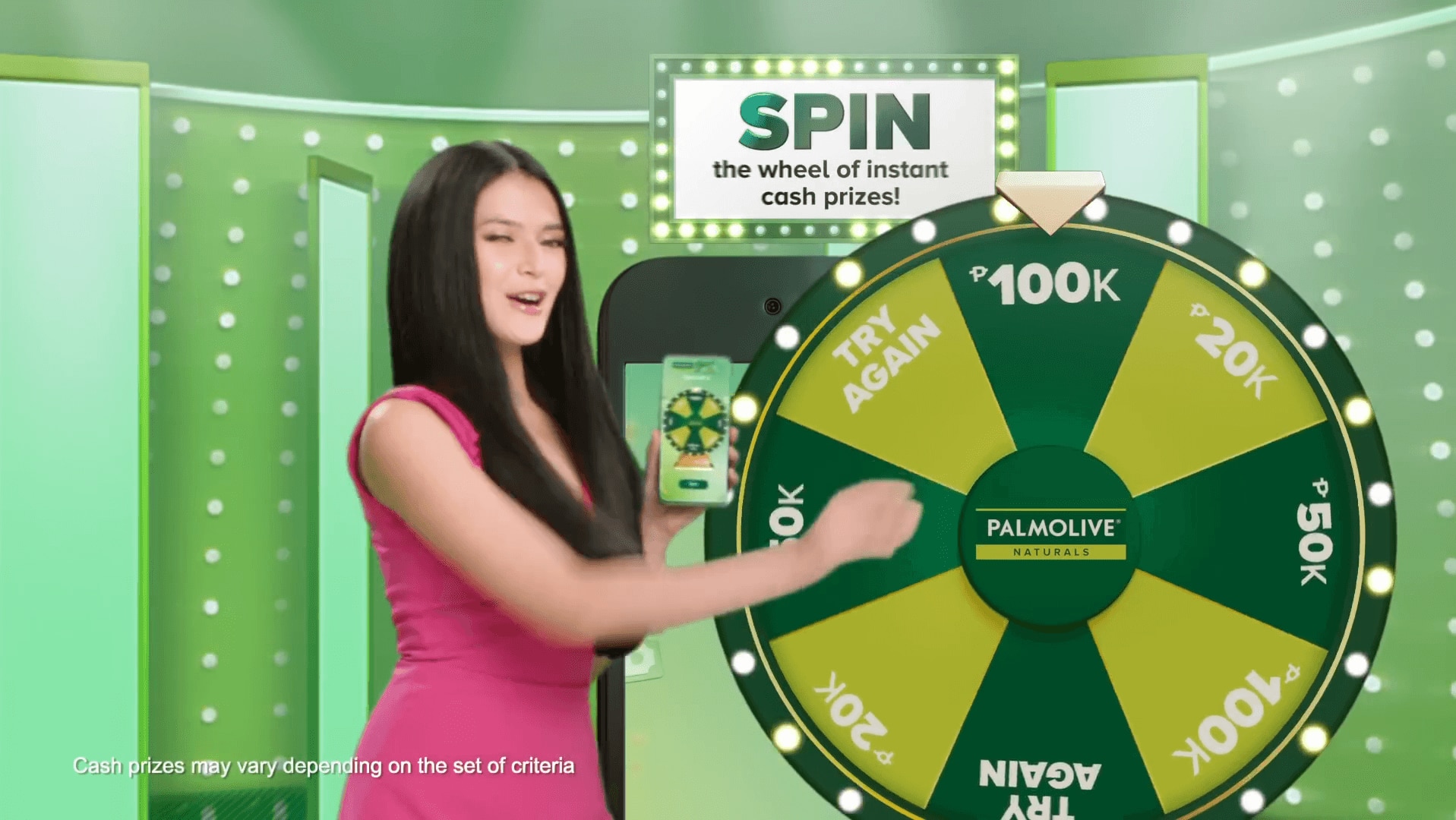 STEP 3: SPIN THE WHEEL!
SPIN the wheel for a chance to win from the P2 Million worth of prizes! Wait for our team's message via Palmolive Facebook Messenger for entry validation and confirmation on the number of spins you are eligible for.
Our team validates entries every Monday-Friday, 9:00am to 6:00pm.